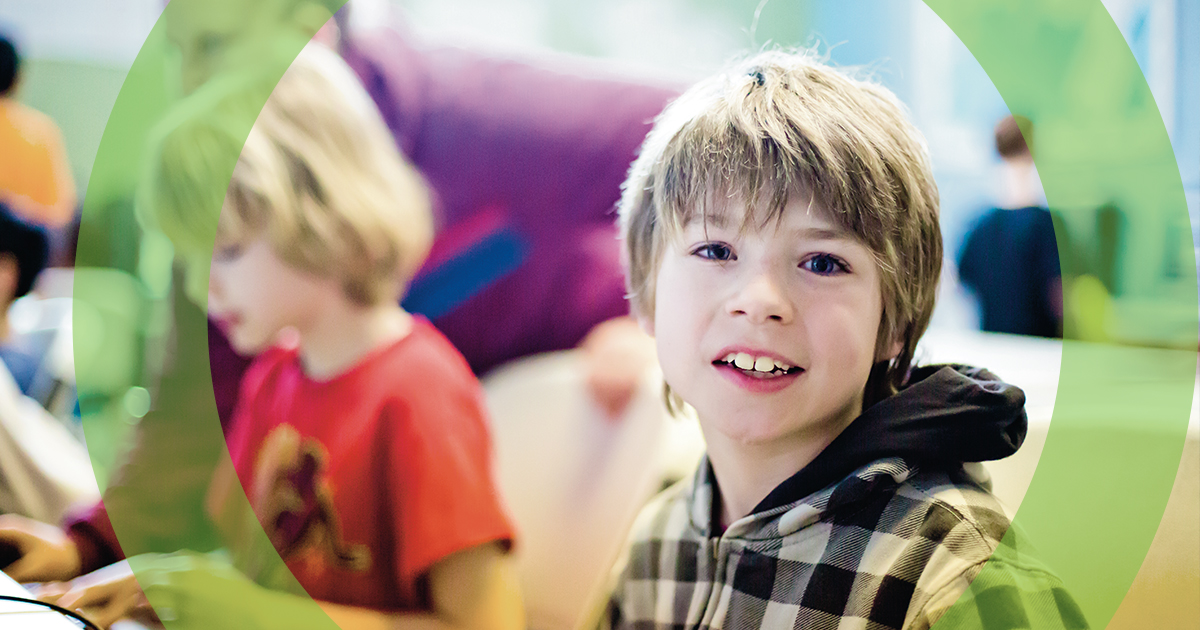 Fourteen grants awarded with $250,000 allocated specifically to fund projects that empower local youth.
BLOOMINGTON, Ind. – The Community Foundation of Bloomington and Monroe County (CFBMC) has announced the recipients of its 2017 Community Impact Grants. The Community Impact Funding Initiative is a collaborative effort of the Community Foundation and Smithville Charitable Foundation. Grant recipients were honored at a special event on Monday, January 9.
Fourteen grants were awarded from an original field of 53 applicants. Grants range in size from $10,000 to $38,500 for a total of $325,650. Community Impact Grants focus on funding charitable efforts that address pressing problems, have the potential for encouraging change, and create solutions to the issues that impact our community. Funding requests for projects that "empower youth to reach their potential" received priority in the evaluation process this year. Several quality-of-life grants were also awarded for impact projects that benefit all age groups in the community.
"Indiana has the 15th largest population of children in the United States with more than 1.5 million children younger than 18 living in our state," said Tina Peterson, President and CEO of the Community Foundation of Bloomington and Monroe County. "Yet many of our children live in conditions that are less than ideal and struggle with issues beyond their control."
Indiana ranks:
30th for the well-being of its children
32nd for family and community strength
44th for the number of residents with Bachelor's degree or higher
4th for the number of children who have thoughts of suicide
10th for the number of children attempting suicide
39th for per capita income
31st for overall health
44th for obesity and smoking
"We believe the best way to move the needle relative to these significant issues is by focusing on the potential of young people," added Peterson. "This year, we asked for grant projects designed to allow nonprofits and other exempt organizations to prepare young people for success and provide them with the skills, knowledge, and awareness to inspire and equip them to reach their full potential."
"The response to our request for grant projects that empower youth was overwhelming" added Peterson. "We would have doubled the number of grant awards if we'd had the funding to do so. We are, however, pleased and hopeful about the potential of the projects we were able to support this year. From prevention of substance abuse and addiction, character and leadership development, and career awareness to tolerance and acceptance of others, the substance of the grants funded is timely, essential, and relevant to our community."
This year represents the sixth year that Smithville Charitable Foundation joins the Community Foundation in funding the Community Impact Grants. "We continue to welcome the opportunity to work with the Community Foundation in funding this important grant initiative and helping to enrich the lives of the people in Monroe County," said Darby McCarty, a governor on the Smithville Charitable Foundation Board of Directors and President/CEO of Smithville Communications.
2017 Community Impact Grant Recipients (*denotes youth program):
Bloomington Hospital Foundation for Bloom360°* – This program is designed to give infants a healthy start through prenatal and postpartum care, as well as encourage and support healthy behaviors among children and adults throughout their lives.
Bloomington Playwrights Project for its youth programs* – These programs provide students ages 5-17 a variety of opportunities to get involved in the theatrical process, from writing their own plays to performing original works.
Boys and Girls Club of Bloomington for a new program* to expose youth to a variety of careers and skill sets. – This program will enable youth to make more informed decisions about education pathways and post-secondary opportunities.
Centerstone for the Nurturing Parenting Program* – As an alternative to abusive and neglectful parenting practices, this program is an evidenced-based and family-centered curriculum designed to foster positive parenting skills, intentional family nurturing time, and activities to promote brain development in children from birth to young adult.
Communities in Schools for site coordinators at Templeton and Fairview Elementary Schools* – CIS is the largest dropout prevention organization in the U.S. dedicated to keeping kids in school and helping them succeed. Through partnerships with schools, community organizations, health care providers, social services and businesses, CIS coordinators assess student needs and provide resources such as food, school supplies, health care, counseling, academic assistance and positive role models so that students can focus on learning.
Ellettsville Main Street for parking at the Heritage Trail – The grant will help to fund the purchase of an adjacent parcel of land that will allow users a safer way to enjoy and access the trail.
Girls Inc. and Big Brothers Big Sisters of South Central Indiana to expand and strengthen the Girls Inc. mentoring program* – The program will match 50 high-risk girls with 50 caring Big Sister adult mentors during 2017.
Harmony Education Center for Rhino's Youth Center* – This grant will support of the Center's afterschool programming that connects youth with adult mentors, art, music, media projects and more.
Middle Way House for Support YES! Youth Empowerment Services* – For school-age youth residing in its facilities, Support YES! allows Middle Way House to provide after-school and holiday care, remedial education and academic enrichment, and experiences designed to foster social-emotional growth.
Monroe County Community School Corporation for the FIRST Robotics program* – This competitive international robotics program for high school students actively promotes STEM (science, technology, engineering, and math) education.
Monroe County Fair Association matching grant to hire an engineering firm to assess its infrastructure – The MCFA is evaluating and mapping its electrical, communications, speaker system, gas, storm water, water and sanitary sewer systems to support future development and events.
New Hope Family Shelter to provide seed funding to hire a development professional – By securing a professional fundraiser, New Hope hopes to focus on the critical work before them, while securing future funding to enable the organization to move to a new location and continue to thrive into the future.
Ohio River Foundation for its Youth Conservation Teams* – This work-study program will support local high school students who will work to protect and restore habitats in Hoosier National Forest in the summer of 2017.
The Project School for Maker Space equipment* – In addition to classroom use, The Project School will invite the community into its downtown Bloomington location for special events throughout the year and to use its Maker Space as a hub for creative exploration.
Several 2017 grant recipients shared how these grant funds will impact their organizations and communities:
"The Project School was so pleased to be selected as a first-time Impact Grant recipient," said Amy Jackson, Philanthropy & Outreach Director at the Project School. "It was very exciting to see this year's focus on youth-serving organizations. We cannot wait to build a creativity space that will be accessible to youth throughout our community, and thanks to the Community Foundation's generosity, this will now be possible!"
"The Impact Grant will have a tremendous impact on our organization and its ability to serve the Bloomington community," said Chad Rabinovitz, Producing Artistic Director with Bloomington Playwrights Project. "Arts education not only teaches how to think differently, but also why people think differently. Now more than ever, it's important to provide students with a strong foundation of acceptance and creativity. We'll be able to use the funds to increase capacity in our sold-out programs and launch new and exciting arts education opportunities that build this foundation."
"The Quadrangles are thankful to be recipients of the Impact Grant award this year," said Cindy Kvale, FIRST Robotics Program Coordinator and teacher at Bloomington High School South. "We appreciate its support in not only helping us improve the engineering of our robots but also in strengthening the community through our youth STEM initiatives."
"Boys and Girls Clubs of Bloomington will be able to establish a program that will expose youth early to many different career paths and post-secondary education programs," said Leslie Abshier, Resource Development Director. "This is a great opportunity for our youth to develop job skills early and to think critically about their plans for the future. We could not be more grateful that CFBMC stands with us as we prepare our youth for lives filled with purpose and productivity."
"Ohio River Foundation is thrilled to be awarded an Impact Grant for its Youth Conservation Team program, Career Youth Training: Conservation in Hoosier National Forest," said Rich Cogen, Executive Director, Ohio River Foundation. "ORF's YCT program was in Hoosier National Forest in summer 2013 with a Bloomington-area high school student crew performing 44 projects over a 3-week period. HNF personnel were so impressed that they nominated the YCT crew for a US Forest Service award! We're looking forward to another award-winning performance by Bloomington high school students in summer 2017."
"This grant will help the Monroe County Public Health Clinic address some of the most difficult health concerns, such as infant mortality, tobacco and substance abuse and mental health among our children and mothers through collaboration and innovative approaches in our community," said Amy Meek, Program Manager with Indiana University Health Bloomington. "Thank you for helping us to set the stage for generational change."
"With a deep understanding of the impact of domestic violence and trauma on children, the Youth Empowerment Services (YES) program helps children heal and overcome the effects of domestic violence that without intervention can lead to a cycle of generational domestic abuse," said Middle Way House Executive Director Debra Morrow. "With this award, the Foundation has shown a commitment to ensuring that children, whose families are receiving services at our agency due to domestic violence, will have access to supportive services and enrichment activities from our YES program."
"Ellettsville Main Street saw a need for parking next to the new Heritage Trail, so the elderly and handicapped won't have to cross busy State Road 46 to get to the trail," said Jeana Kapczynski, President of Ellettsville Main Street. "This grant will help to purchase a property for parking so the trail can be enjoyed by all. We are delighted the Foundation saw the benefit of this for Ellettsville."
"The Monroe County Fair Association is very thankful to the Community Foundation for awarding us a grant that will help locate and appraise the condition of all the different utility lines on the fairgrounds," said Tony Schershel, past president of the Monroe County Fair Board. "Completing this project will help us move forward with the Master Plan which will allow the fairgrounds to better serve the Monroe County community."
About the Community Foundation: Created by individuals, families, and businesses who share a passion for Monroe County and a vision for its future, the Community Foundation has granted nearly $25 million to more than 400 local nonprofit organizations. Our $27 million endowment is growing and so is the difference we make by connecting caring people, important causes, and community resources.
About the Smithville Charitable Foundation: Inspired by altruism, the Foundation's main goal is to enrich the lives of those around them by creating opportunities and bringing necessities to communities in its areas of service. As a private foundation, it works closely with community foundations in surrounding counties and supports a variety of causes related to religion, education, health, relief of poverty or distress and various public organizations.