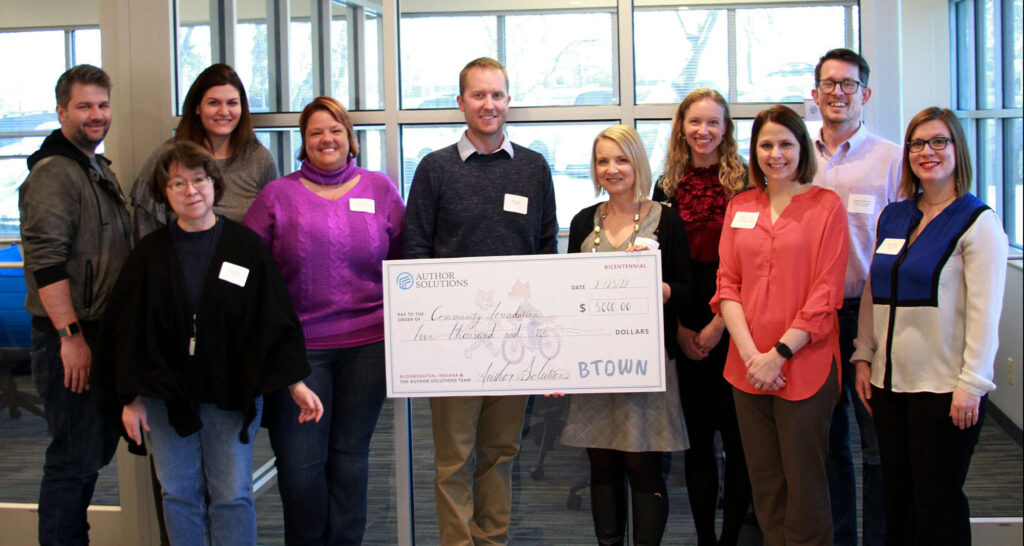 In 2018, Author Solutions, LLC, employees worked together to publish "Btown: A Day with Hoagy and Lemon Limestone" as a way to celebrate Bloomington's Bicentennial and give back to the community. The book's title characters explore significant Bloomington landscapes and monuments.
Author Solutions selected the Community Foundation as the beneficiary of book sales during Bloomington's bicentennial year. On February 25, Author Solutions presented the Community Foundation with a check for $5,000. As a gift to the Community Foundation's unrestricted fund, this donation is eligible for matching funds from the Lilly Endowment. Because the Endowment will provide $2 for every $1 contributed, we're proud to share that Author Solutions total gift will equal $15,000 to support Monroe County's most pressing needs and compelling opportunities. Read more about the Lilly Endowment Inc.'s seventh phase of its Giving Indiana Funds for Tomorrow (GIFT) initiative.
"We would like to thank Author Solutions for bringing to life this literary adventure to commemorate Bloomington's bicentennial," said Community Foundation president and CEO Tina Peterson. "It will be treasured by families, children, and the Foundation for many years to come."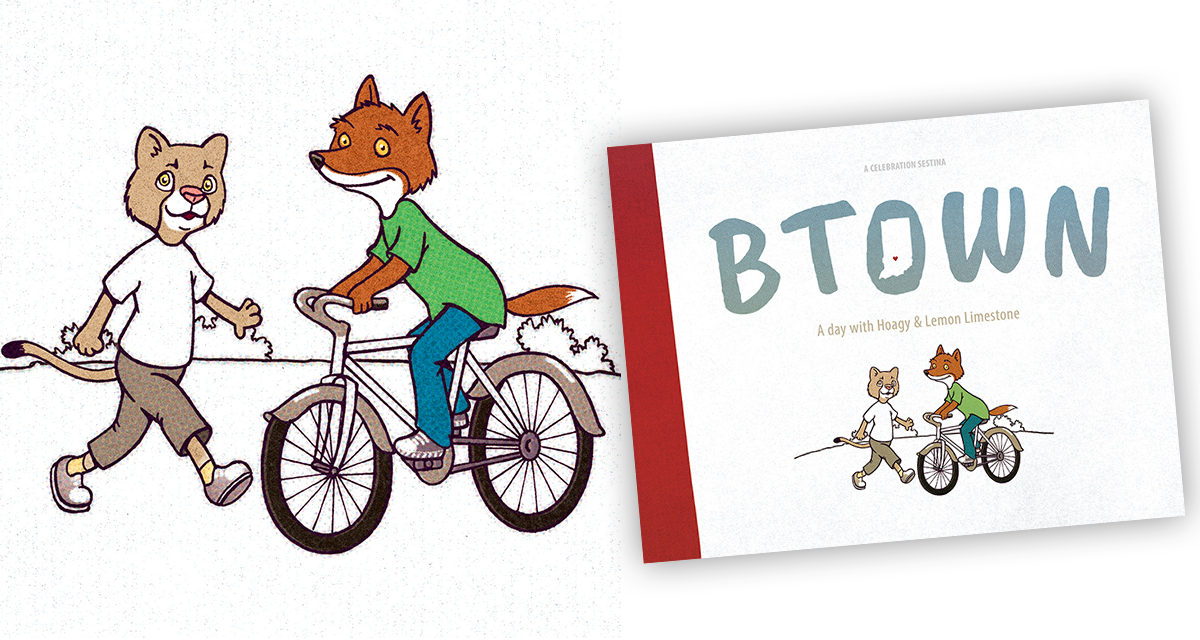 Author Solutions also donated 300 of these great books to support Monroe County Smart Start's Let's Read Literacy Program – putting this local literary adventure in the hands of children throughout the community.
"We were thankful to receive overwhelming support—from local businesses that sold copies of the book to events such as Bicentennial on the B-Line and the Holiday Market. We were blown away by the response and support from fellow Bloomingtonians," said Bill Elliot, president at Author Solutions.
"I saw an opportunity to gather a group of people and do something special for our little town. It's really a love letter to our amazing community," said Keegan Allanson, manager of corporate design and R&D, as well as the catalyst behind the idea.
About Author Solutions:
With corporate headquarters in Bloomington, IN, Author Solutions is the world leader in supported self-publishing with services to enable authors to publish, promote and distribute their books. With imprints on six continents, the company has helped more than 225,000 authors bring to market nearly 300,000 titles. Visit authorsolutions.com to learn more about Author Solutions' supported self-publishing services.