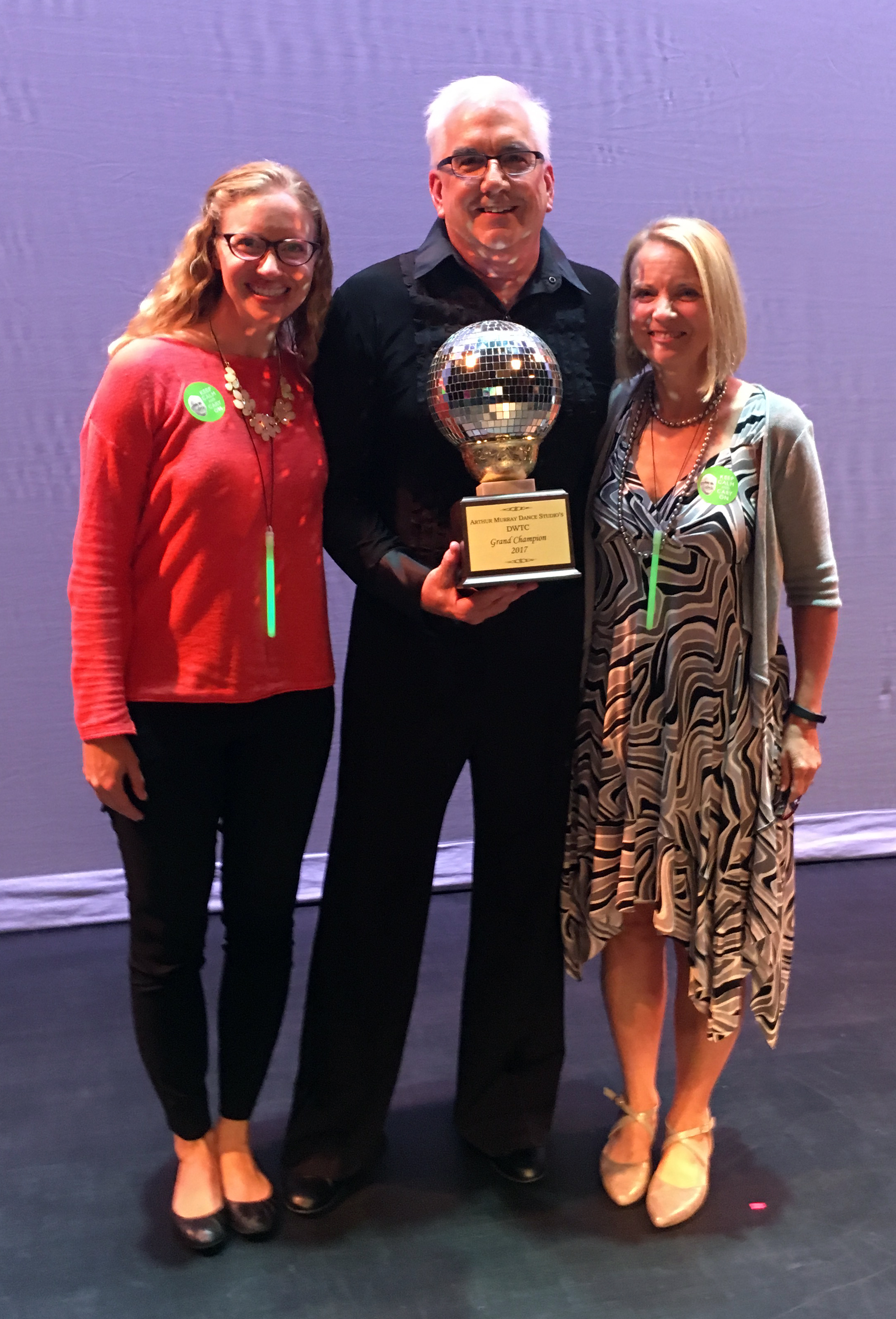 We're proud to share that Cary Curry was awarded the Mirror Ball Trophy at Dancing with the Celebrities on September 9, 2017! Thank you to all of our donors for making this possible and congratulations to the dancers, community organizations, and Arthur Murray Dance Center Bloomington, Indiana for an incredible evening!
The Community Foundation of Bloomington and Monroe County partnered with Cary Curry for the 11th annual charity fundraising competition. The coveted Mirror Ball Trophy is awarded each year to the celebrity dancer that raises the most funds for his or her selected charity. Cary Curry is a longtime supporter and founder of two funds at the Community Foundation. Cary danced this year to support the creation of a new Community Foundation endowment. The Curry Family Fund for a Compassionate & Caring Community will support activities that foster greater compassion in our community, such as initiatives for at-risk children and families, mentoring programs, and faith-based community support. Learn more about this fund.
View more photos from the event.