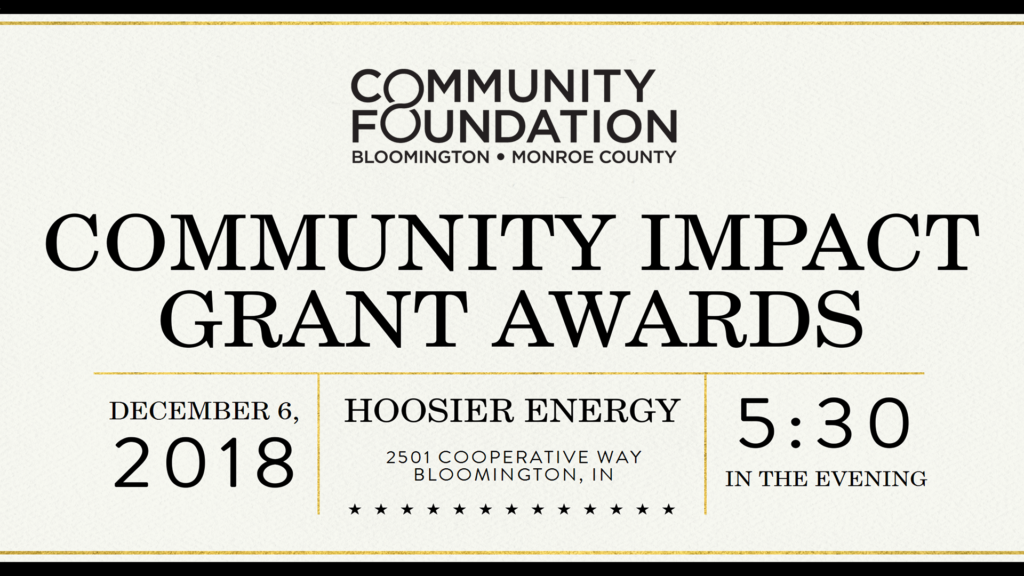 Join us for the Community Impact Grant Awards, a special reception to recognize and honor the Community Impact Grant recipients!
When: Thursday, December 6, 5:30 p.m.
Where: Hoosier Energy, 2501 Cooperative Way, Bloomington, IN
Please RSVP by December 3. Names will be provided to Hoosier Energy prior to event. For event questions, please contact Dea Szatkowski at (812) 333-9016 or dea@cfbmc.org.
The Community Impact Funding Initiative is a collaborative effort of the Community Foundation and Smithville Charitable Foundation.