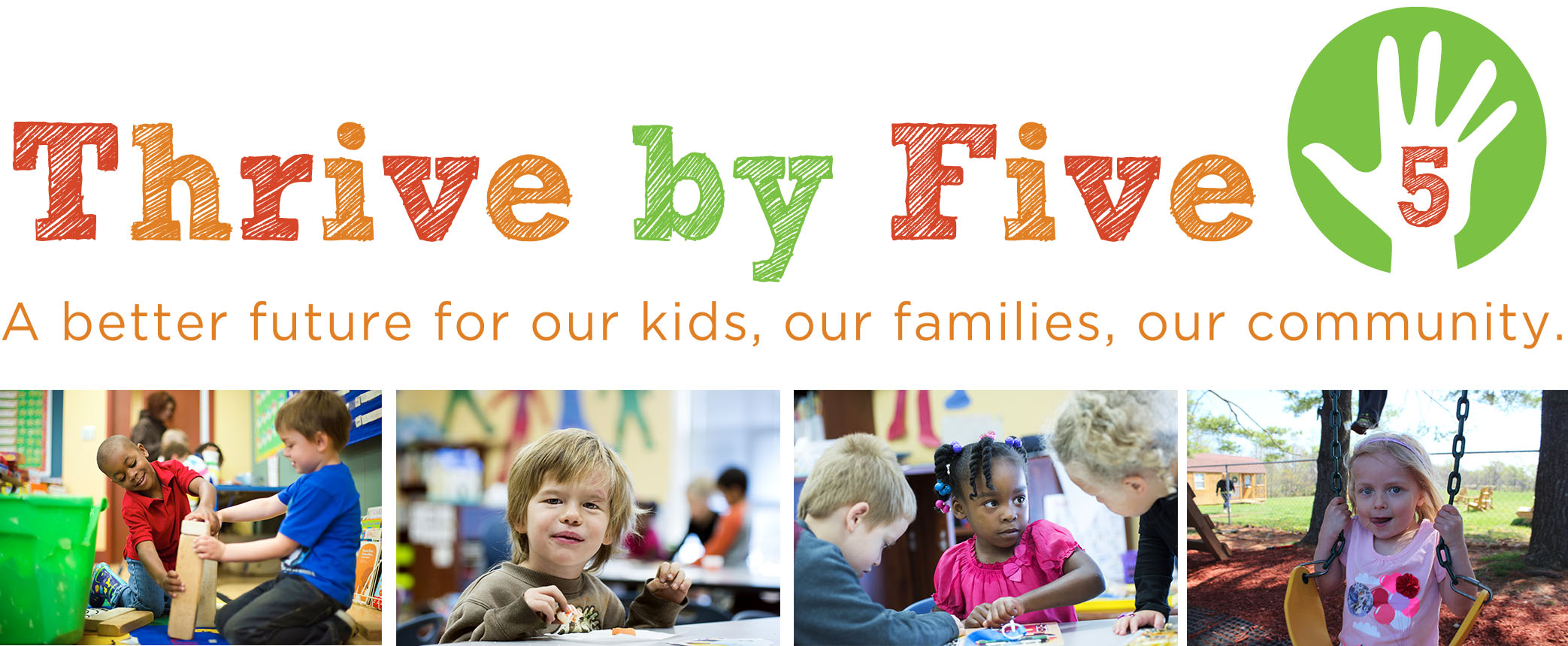 You can help make high-quality early childhood education a reality for more children in Monroe County. The Community Foundation has launched the Thrive by Five endowment campaign. With a goal of $1 million, the Lewis Fund for Early Childhood Education endowment will support the needs of young learners today, tomorrow, and forever.
Funding will be used to sustain and support Monroe Smart Start's early learning initiatives, including increasing access to high-quality education, improving quality of programs, cultivating family engagement and community partnerships, developing training opportunities for educators, and providing required community matching funds for On My Way Pre-K students. Elliot Lewis and his family have established the Lewis Fund for Early Childhood Education, the official endowment of the Thrive by Five Campaign, with a generous $100,000 gift.
Donate now to help give our children the tools they need to succeed in school and in life!
| | | |
| --- | --- | --- |
| | or | Mail a check to CFBMC, 100 South College Ave, Suite 240, Bloomington, IN 47404 (include "Thrive by Five" on the memo). |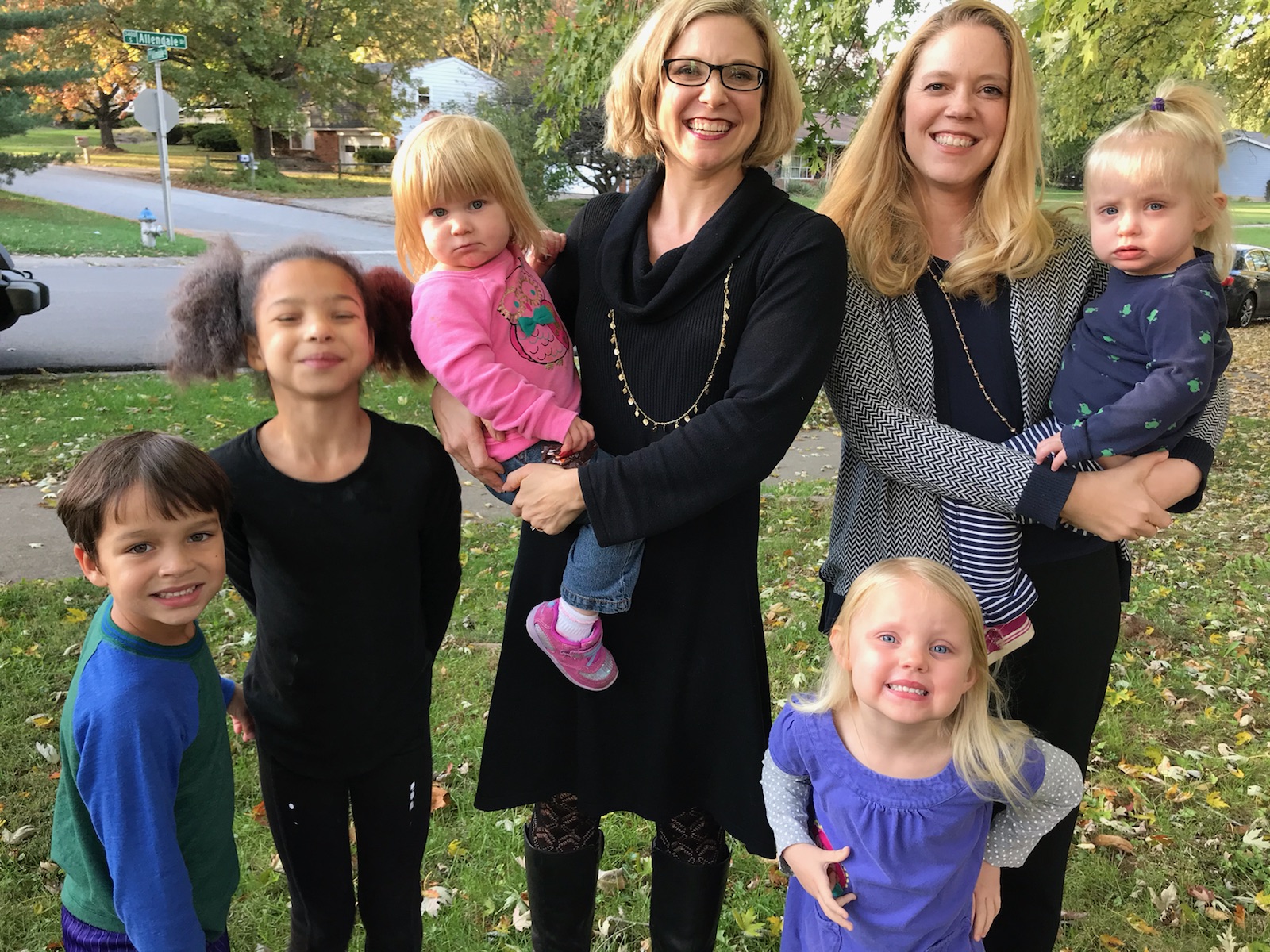 The Thrive By Five Campaign co-chairs, Jessika Hane and Jessica Merkel are leading the charge to invite the Monroe County community to join together so every child is prepared for school and prepared for life.
"As working moms, we depend on these programs. If childcare is so necessary for us, I can only think of how critical it is for families struggling to make ends meet. The affordability and reliability of childcare can determine whether a parent keeps a job, makes a rent payment, has food for their family or can fill a prescription. It is invaluable to have quality, affordable childcare in our community. It not only improves the lives of our children but their entire family as well." -Jessica Merkel, Co-Chair of the Thrive by Five Campaign
---

Monroe Smart Start, a leadership initiative of the Community Foundation of Bloomington and Monroe County, works on behalf of our community's youngest learners, helping to ensure children are ready for school and ready for life.
Since 2009, the Community Foundation has invested more than $1.2 million in Monroe Smart Start to support high-quality, early learning in Monroe County.
Early Learning Initiatives
Funding to establish seven tuition-free preschool classrooms in six MCCSC Title I elementary schools.
Funding for

increased child care capacity

at high quality nonprofit early learning sites.
Improved education quality through funding for local early childhood educators to participate in Quality Cohorts that provide training, mentoring and resources to help sites achieve and maintain higher levels in Paths to QualityTM.
Funding for preschool parent liaisons at MCCSC and RBBCSC to facilitate learning through engagement activities and events for families.
Let's Read, a literacy outreach program that provides children and families with free books, developmental guide sheets, and age-specific resources during wellness exams.
Monroe Smart Start Impact
140

additional tuition-free early childhood education seats created, increasing access to affordable, high-quality early learning for children most in need of support.
132 additional sliding scale seats for low-income children.
A 142% increase in the number of quality child care sites since 2012, affording more than 500 children higher quality early learning opportunities.
8,000 children and families have received literacy materials and developmental resources through Let's Read.
Prepared Monroe County for selection as an On My Way Pre-K county, Indiana's first state-funded pre-K program for low-income families.
---
FAST FACTS:
Why Early Learning Matters
| | |
| --- | --- |
| | CHILDREN that attend high-quality preschool are more likely to succeed in school, graduate, and earn as much as 60% more over a lifetime. |
| | FAMILIES that have access to affordable early learning programs are able to earn while children learn. Parents have opportunities to go to school, advance careers and improve their family's financial future. |
| | COMMUNITIES that invest in quality early learning gain economic prosperity as families and children prosper. A return of $7 for every $1 invested is realized, and communities benefit from future citizens who vote, pay taxes, & raise families. |
---

CAMPAIGN CABINET:
Jessika Hane, Oliver Winery, Co-Chair
Jessica Merkel, Bunger & Robertson, Co-Chair
Alisa Hendrix, Community Advocate
Dr. Jim Laughlin, IU Health
Liz McCrea, Retired Indiana University
Laurie Burns McRobbie, Indiana University
Dan Peterson, Cook Medical
Kevin Theile, T.I.S., Inc.
Jennie Vaughan, Ivy Tech Community College